ABOUT US
Founded in 2006, Quad A Driving Academy is the largest Driver Training School in NEPA.
For over 15 years we have continued to grow and provide training to new drivers that desire to enhance their skill set behind the wheel and become safe and confident drivers. Quad A has helped thousands of teenagers and adults throughout Luzerne County (along with parts of Lackawanna and other surrounding counties) to achieve their goal of becoming PA Licensed Drivers.
In 2019, Quad A entered a partnership with PennDOT as a Certified Third-Party Driver's Exam Center. We are the only driving school in NEPA certified through PennDOT to provide this service to our students and to anyone with a valid PA Driver's Permit.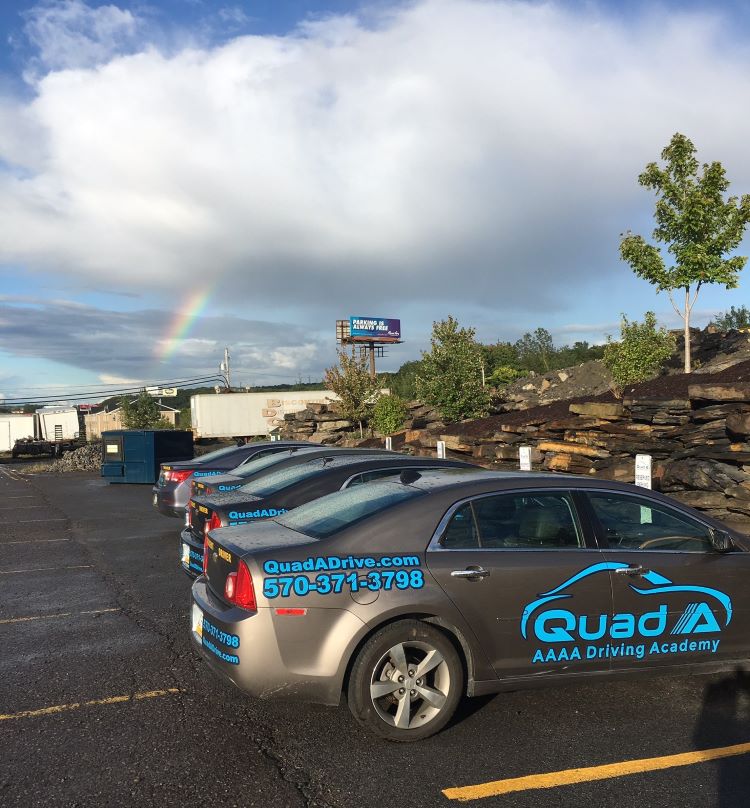 WHY QUAD A DRIVING ACADEMY?
Since 2006 Quad A Driving Academy has provided driver training to thousands of new teen and adult drivers throughout NEPA

Over 90% of our new customers are referred to Quad A by our past customers

We have a fleet of certified driver training vehicles

All of our instructors are certified by the PA Department of Education

Quad A Driving Academy is state licensed, accredited, and certified by the PA Department of Education

As a proud partner with PennDOT, Quad A is the only driving school in NEPA certified to give the PA driver's license exam